Rt Hon Dr Julian Lewis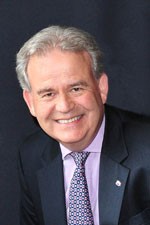 Rt Hon Dr Julian Lewis is the Chairman of the House of Commons Defence Committee. He was elected to this post by his fellow Members of Parliament in 2015 and re-elected in 2017.
Julian has been Conservative MP for New Forest East since 1997. From 2010 to 2015, he was a member of the Intelligence and Security Committee of Parliament, and before that Shadow Minister for the Royal Navy, nuclear deterrent and strategic issues.
On becoming a Patron of the Pilgrim Bandits in July 2016, Julian said: "I feel privileged to be a Patron, having watched with admiration how the charity has developed over recent years – championing new ideas for our injured and working with disadvantaged youngsters, as well as organising its famously extreme challenges for the veterans. The charity's 'No Sympathy' ethos instils confidence and self-belief in men and women with the most appalling injuries and encourages them to share experiences with others, to the benefit of all."
Designation:
Patron