Matthew Charles Hellyer CEO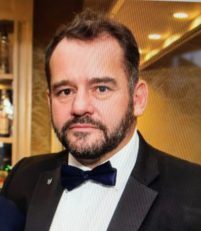 Matthew Charles Hellyer CEO of the charity is an Army veteran with over 25 years military service.
As a Parachute Regiment recruit he was awarded both the Prince of Wales Badge and Champion Recruit. He successfully passed UKSF selection and reached the rank of Warrant Officer in the SAS. He served in every conflict over the past 3 decades completing over 400 operations.
He was diagnosed with Kidney Cancer in 2013, and after treatment was forced to leave the military in 2014.
He now owns a global security company and a social enterprise helping military veterans with the transition into civilian employment.
Email address: CEO@pilgrimbandits.org