L Cpl Tyler Christopher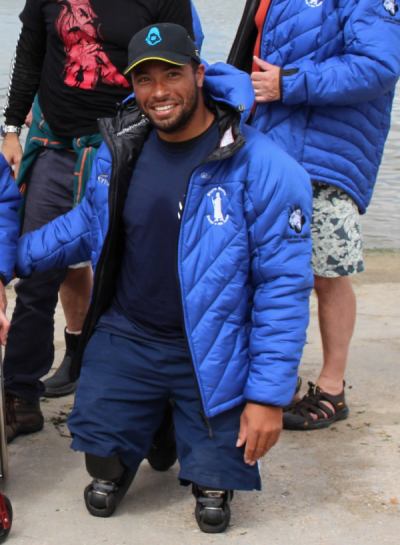 Tyler Christopher – Veteran. Lance Corporal, 2 RGJ followed by 4Rifles after the amalgamation. GB Sledge Hockey Player.
It is with the greatest honour and thanks that I accept the position of Ambassador for the Pilgrims Bandits Charity. I was injured in Afghanistan whilst on foot patrol on 13th August 2009. I was also 13th in line, Unlucky for some. Once realisation set in that it was me injured, I felt what can only be described as warm water like a tap dripping down my legs before I realised they were no longer there, I was very lucky to have kept my right arm as this too was badly damaged. I had internal injuries, lost both legs above the knee, but worst of all… I lost my camera which had all my tour photos on it.
Since injury I have gone on to excel in my chosen sport of Sledge Hockey, I used to play field hockey and inline hockey before I was injured so to find a similar adapted sport suited me down to the ground. I now play for GB and we narrowly missed out on a place in the Winter Paralympics 2014.
Pilgrim bandits have helped to show me I can still get out and do activities that I used to enjoy, and after travelling 500 miles down the Yukon river proves just that. I have recently completed my level one coaching for kayaking which I now hope to use to help teach others to enjoy this great activity. Pilgrim Bandits have given me a new sense of purpose and I will be forever grateful for that.
Designation: Ambassador